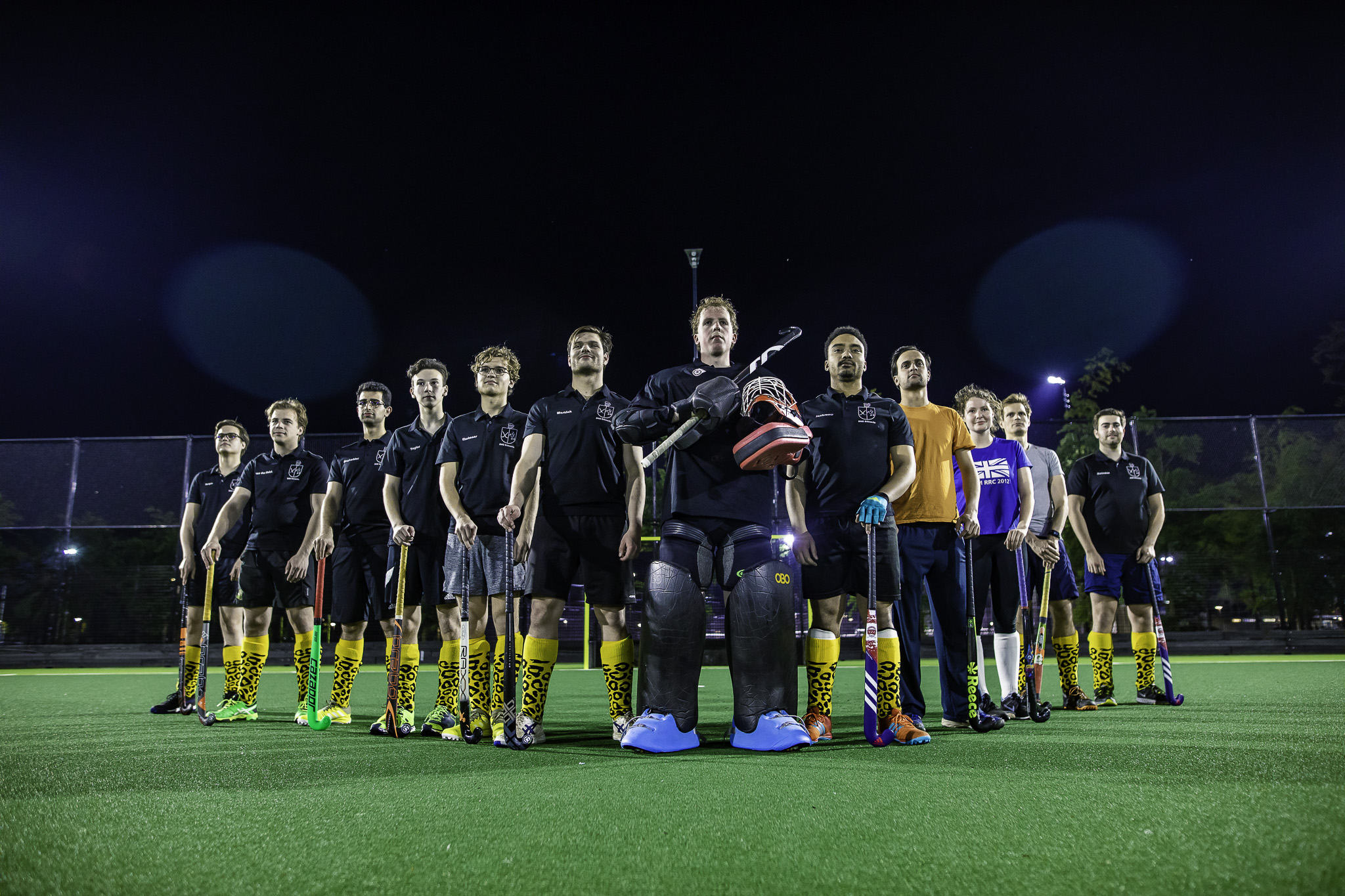 Who are we?
Do you sometimes think maybe I should do sports? But think beer is also important? In that case, you are at the right place in 'Heeren 6'. We are super motivated on the field and run around a lot, but if things do not work out, you can always drink your motivation away in the Toren.
We are 'Heeren 6', we are the entry-level team of DHC. If you have never played hockey before or if you do not want all of that serious business of performance teams, you are the right address. The only thing you need is motivation, a good heart and a nice incidental is if you like beer (however, we won't force you).
Two years ago, Heeren 6 was at the line of nonexistence, but the captains of that time did everything in their power to prevent that. Now, we are a team that plays matches. After two years, we came a long way. We have a yearly Christmas dinner, a nice beer shelf and we, sometimes, organise drinks with other teams to get to know each other. But there is still plenty of things out there that can be organised, so, if you want to become active within the team or association you are welcome!
We train every Wednesday and play matches on Sunday. Are you interested or do you want to know more? Send us an email via aanvoerder[at]heeren6[dot]nl!