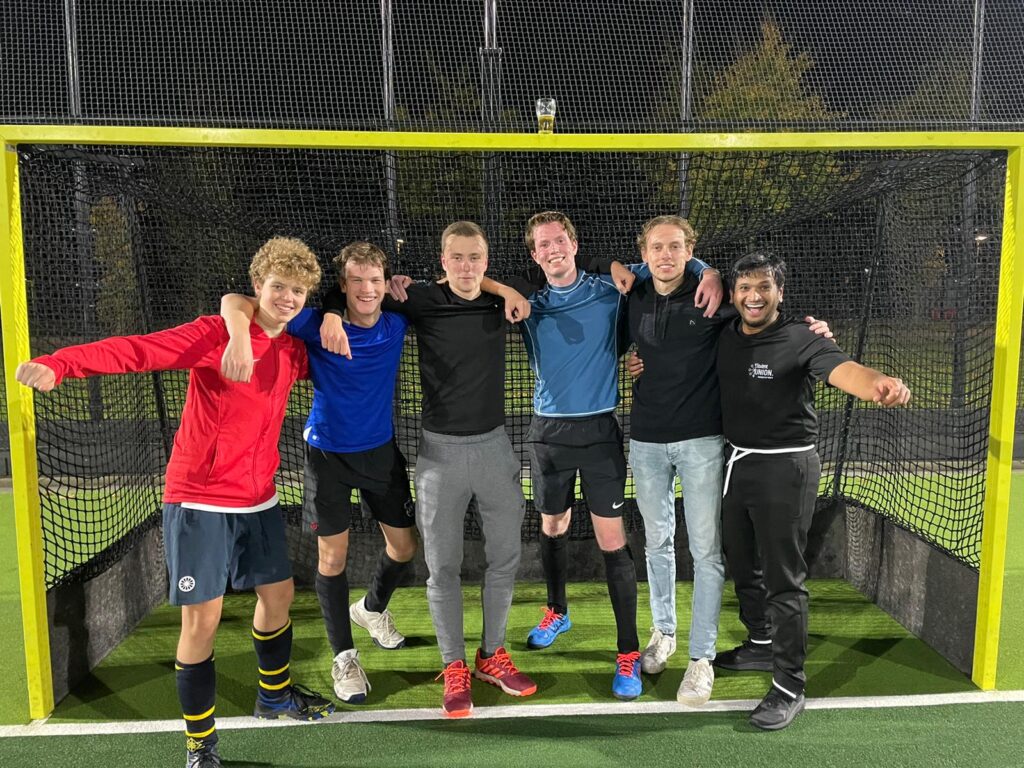 Heren 9
"3 maal 3 maakt 9, heren 9 ben je voor het leven. "
Here we are, Heren 9 is official! Heren 9 is brought into life to distinguish the 'gezelligheids'players from the fanatic ones. Eva de Goede, the famous hockeyplayer who became worldchampion in 2022 with the dutch team, once said: 'Hockey is het mooiste wat er is.' We totally agree but with a little adjustment: Having a beer after hockey is the best!
We originate from heren 6 and are a trainingsteam. We train at wednesdays at 9 PM together with heren 6. Heren 6 normally practices untill  half past 10, but we like to go inside at 10 PM to get a nice drink.
"Hoor ze klinken, hoor ze gaan, daar komt Heeren 9 alweer aan"
We have currently 11 players and although we mostly exists of dutch people, we also have some internationals. Everyone who lives in Enschede and wants to play hockey once a week and likes being social afterward, is welcome! If you want to plsy am match once in a while? That's also possible since heren 6 lets us join their matches. If you sometimes do not have the time to practice or simply doesn't like the rain, don't worry and drink a beer!