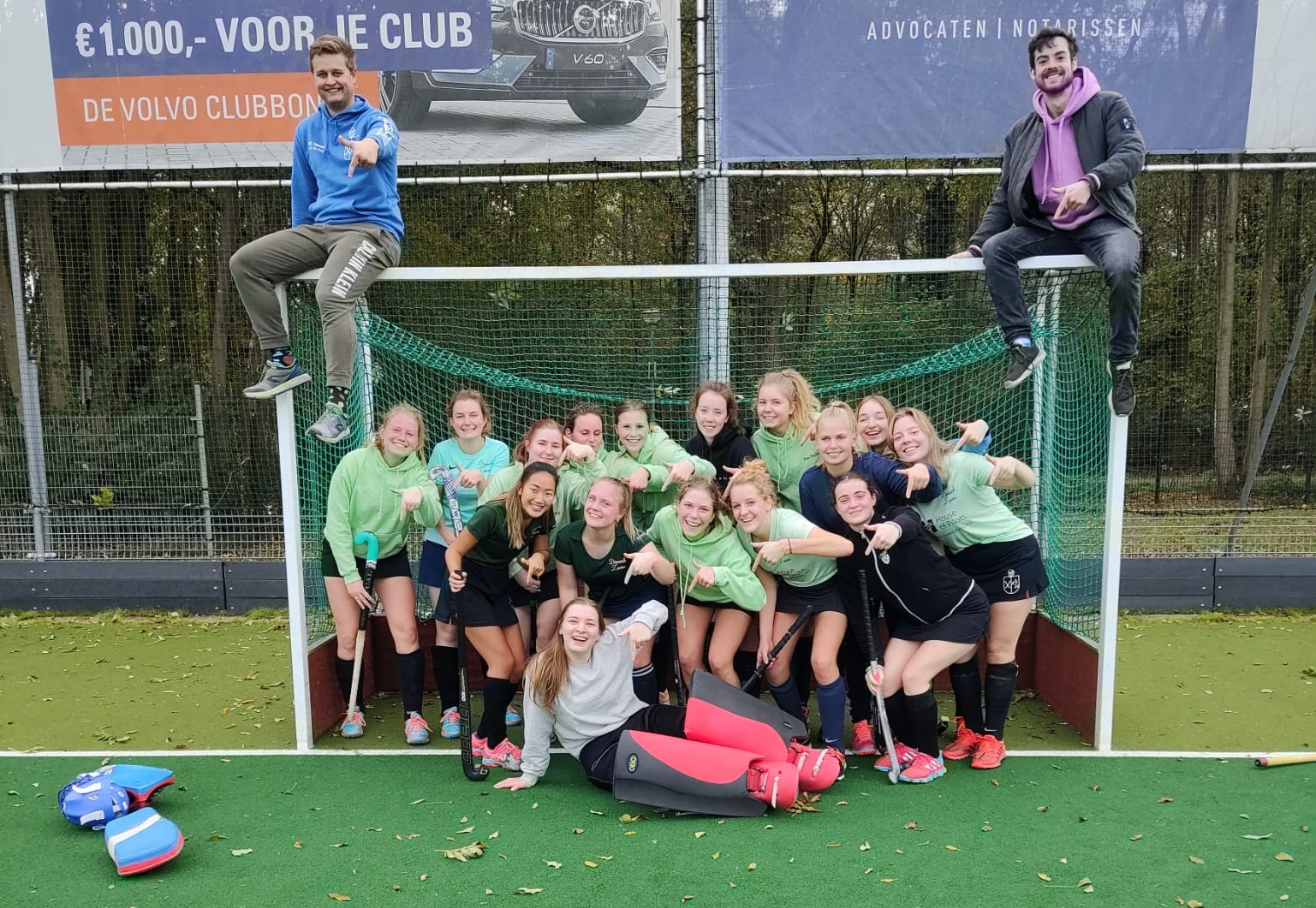 Damesch Zeeven
The nicest and most fun team of DHC is, of course, Damesch 7eeven! on the training, we are fanatics just as when we are playing games. Everyone at their level, which varies from very experienced to willing to win the third half. In our team fun, laughing, and team spirit are fundamental elements.
On Wednesday evening from 18.00 to 19.30, our training takes place. Our training is given by our regular trainer Han, who has been our trainer for 2×7 years. During the training, we laugh a lot, but there is also room for some serious hockey playing, and Han tries to teach us some hockey skills. After the practice, we eat together in the Toren, or with nice weather outside, where a cold beer will not be missing.
On Sundays during a match, we put the exercises of Wednesday into practice. We play matches against all kinds of clubs from the region. Under the leadership of Luuk and Nathan, who try to bring some structure to our game, there is a fanatic game of hockey. Our tactic often consists of confusing the opponent because we all wear the same number, namely 7EEVEN! After a fanatical match in which our energy is low, we recharge with a joint lunch. After which, we cheer on other DHC teams with our filled beer meter, also called the 7-meter.
In addition to hockey, we also have our traditions! For example, our annual Date-Dinner in December or January, where the most legendary stories always arise! Curious? Come and join us at the bar and we will be happy to tell you! We also have our Dies with dinner and drinks every year at 7-7. Spontaneous drinks are no exception with us.
Damesch 7eeven, a team that is more than just hockey! Whether you've been playing hockey from a young age or have never held a stick before, everyone is welcome! If you would like to train with us, send an email to dames7[at]dhcdrienerlo[punt]nl or send us a message on Instagram!
7eeven voor allen, allen voor 7eeven.
7eeven voor allen, allen voor 7eeven.