Dames SEZ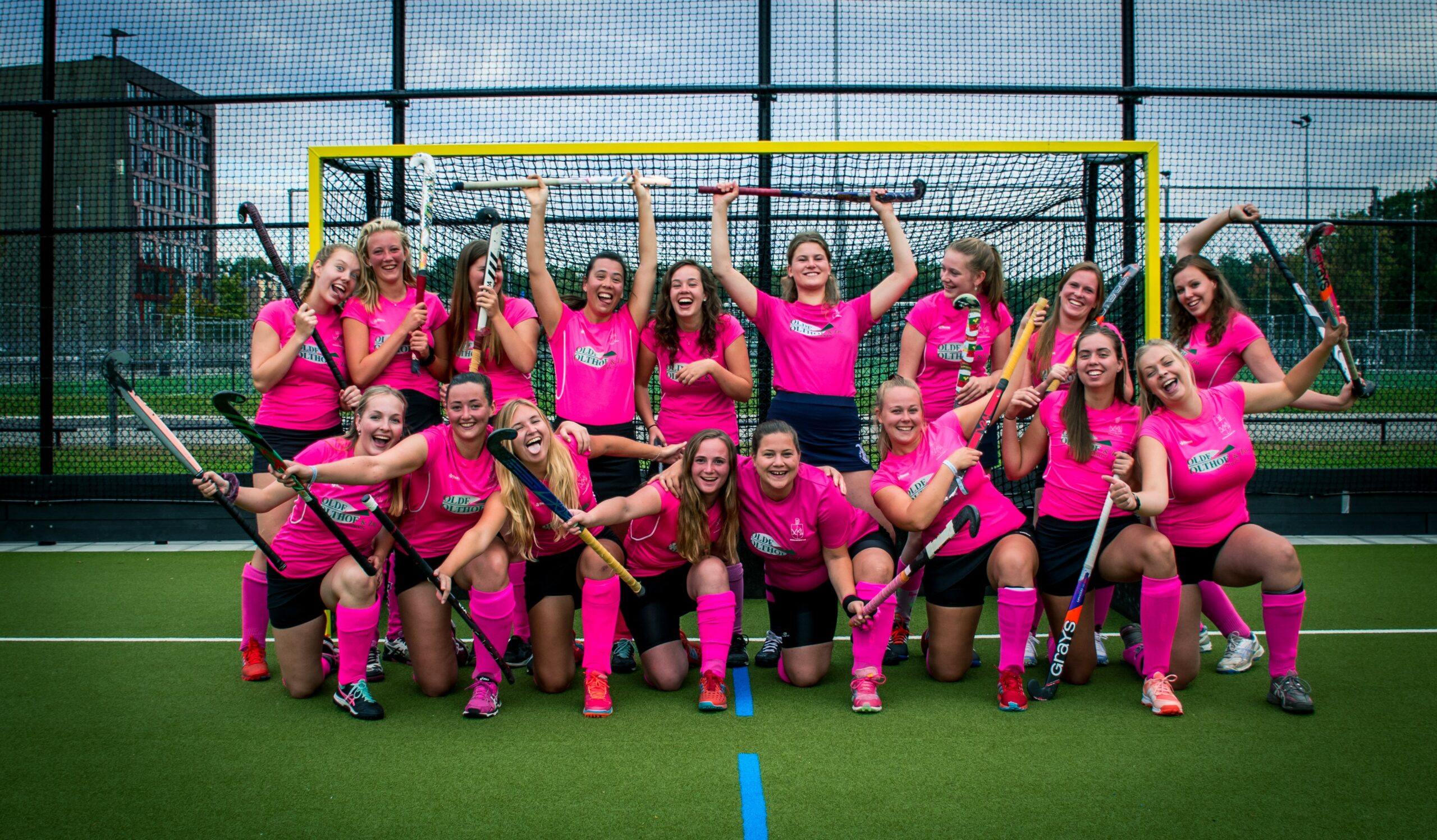 Do you hear music, including the sound of the sea? A horn? A few tunes from a song and another horn? 'Dames SEZ' is coming: time to drink, time for SEZcalatiemix! (see 'gebroeders scooter op Mixcloud')
Now more than six years ago, 'Dame SEZ' was created. We started as a team who all never played hockey before, but already full of motivation and fun! Over the years, many ladies have joined us. Both experienced and inexperienced hockey players, which means that the level in our team 'SEZcaleert'!
Besides hockey, we are also active at the bar (or behind it), with all those sports activities you have to make sure you drink enough fluids. It is not without reason we are the winner of the beer competition among the other ladies teams. Now we are also in fierce competition for the men's teams. In addition to our fun drinks after training and games, we often go together to parties, galas, host a Christmas dinner, go to tournaments and organise our own parties at the Toren (with themes such as PrinSEZcalatie, GreaSEZ and SEZ on the beach) these are always a great SucSEZ! Besides all of these activities, you can find us together in the university library or lunching at the O&O square (or somewhere else). Once a month, we eat together before training. We have our own activity committee for activities such as karting, or celebrating Saint Nicholas! Furthermore, a number of us are active in committees of DHC but also at study and student associations, which creates a pleasant mix of ladies from all over Enschede.
Back to hockey, our favourite activity. With the help of our enthusiastic trainers and coach, we are also clearly successful on the field! Would you like to train with the friendliest, most fun and most SEZcalerende team of DHC Drienerlo? Mail us via dames6@dhcdrienerlo.nl or send us a message on one of our social media channels. You can find us on Instagram @dhcdamessez or facebook.com/damessez! Or join our training on a Wednesday from 19.30 to 21.00. Until then!
SucSEZ!