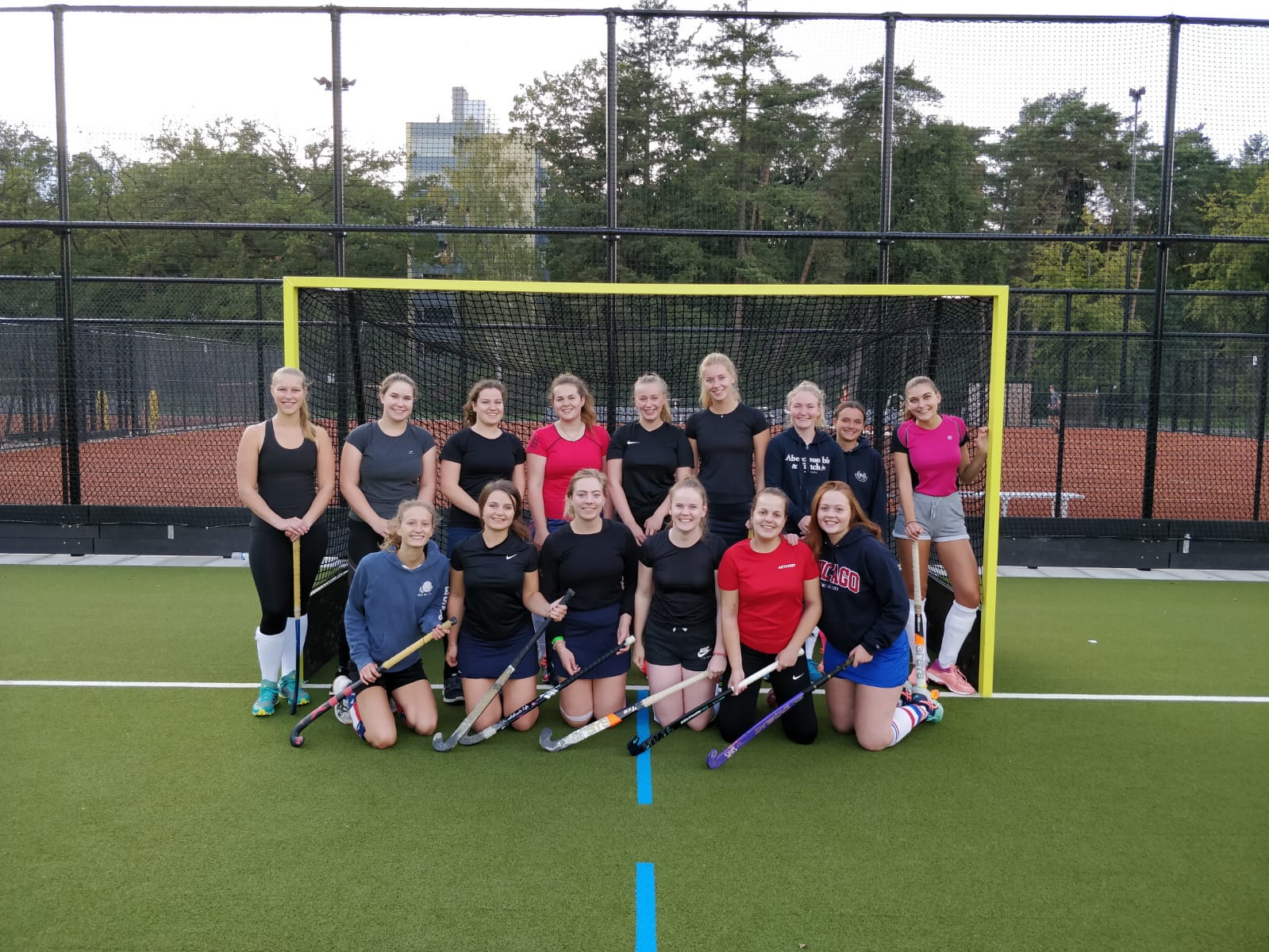 We are 'Dames 8', also called 'Dames PROOST', the newest and most fun training team of DHC. In our team, we have experienced players as well as ladies who have started playing during their student time. We are a team since 2018, you can recognise us by our purple sweaters. At DHC, you can spot some of us in the many committees the association has to offer.
Besides the fact that we are not stars on the hockey field, we are certainly stars at the bar. We integrate everywhere, at and around the bar. Often with karaoke, 'paardenracen' and even with 'duikboten', we will be holding up the bar as one of the last.
The fact that we do not play hockey does not mean we are not fanatic as we try to go to tournaments. Besides these tournaments and Christmas dinners and spontaneous nights out, we eat together every Wednesday evening after practice. We are a very close team.
Would you like to train with us? Mail us via dames8[at]dhcdrienerlo[punt]nl or send us a message via Instagram: @dhcdames8
Hope to see you soon!