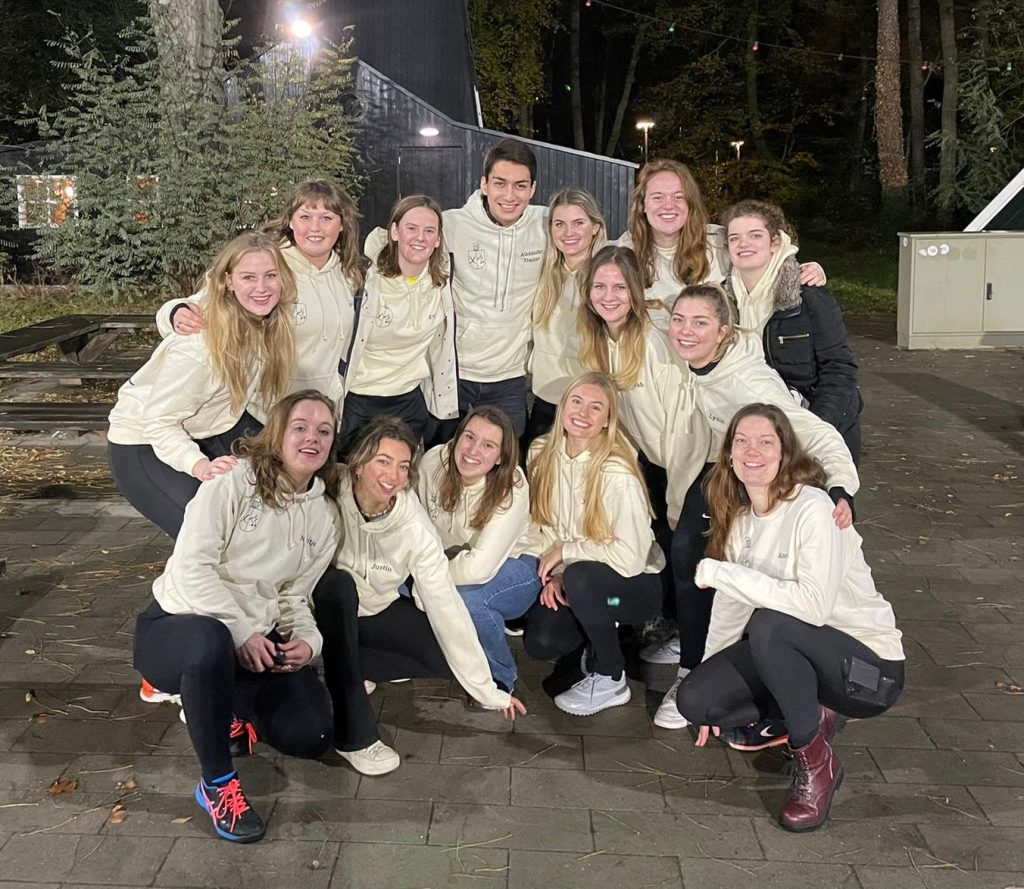 Hello lovely reader!
We are Ladies 9, a cosy team with experienced and not so experienced hockey players! Founded in 2021 as the newest ladies recreation team. On Wednesday evening you can find us on the field at DHC, where we like to play some hockey and have a beer after the training.
As said, experience is not a requirement, only a lot of fun and a passion for team sports is important to us!
If you like it, drop us a line on our instagram and otherwise we'll see you at the intro week!
Love ladies 9💛